Pawan Singh Biography – Age, Height, Weight, Wife, Family & more
Pawan Singh Biography – Age, Height, Weight, Wife, Family & more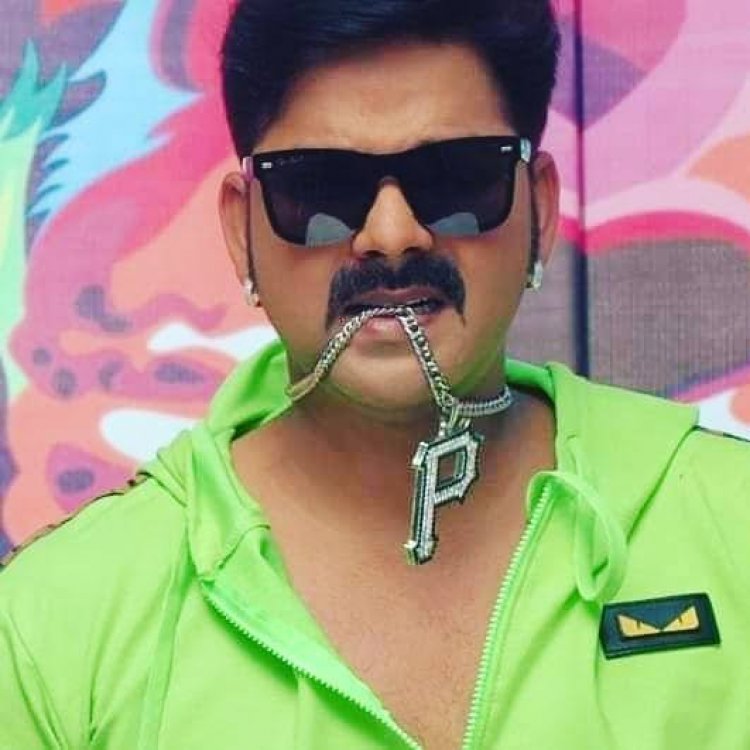 Birthday- 5 January 1986
Nationality – Indian
Age – 34 Years,(in 2020)
Born Country – India
Born In – Bihar
Famous As – Actor and Singer
salary – 10-30lakh/film
Height – 5 feet 9 inches
Wife – Jyoti Singh
Family –
Father – Ramashankar Singh
Mother – Not know
Siblings – Mala Singh
Pawan Singh Bhojpuri's very famous superstar and singer. He was born on 5 January 1986 in Arrah, Bihar. His early education was H.N.K. Completed by high school Arrah. And then further studies were completed by Maharaja college.
| | |
| --- | --- |
| Educational Qualifications | Graduate |
| School | H.N.K. High School, Arrah, Bihar |
| College | Maharaja College, Arrah, Bihar |
He used to sing a song from his childhood. Their first album song "Odhaniya Wali" came in 1997. And the second Kaanch Kasailli came in 2005 but it did not become so popular. Then in 2008, their new album came with "Lollypop Lagelu" which was very super hit, this song has given them a new identity. And this song is still shrouded in the country and the world. His debut film was Rangali Chunariya Tohre Naam in 2007. And in the international Bhojpuri film award 2016, he got the award of the best male singer.
Year
Film
Role
Director(s)
Notes
2007
Rangilee Chunariya Tohre Naam
Raja
Raj Kumar
2008
Bhojpuriya Daroga
Pawan
Sudip Pandey
2008
Pratigya
Pawan
Susheel Upadhyay
2009
Saiya ke Sath Madaiya Mai
Alok Kumar
2009
Jogiji Dhire Dhire
Raja
2009
Tu Jaan Hau Hamaar
Raja
2009
Umariya Kaili Tohre Naam
2009
Pyar Bina Chain Kaha
2009
Odhaniya Kamal Kare
Raja
Alok Kumar
2010
Pawan Purwaiya
Pawan
Arvind pandey
2010
Daraar
Kishan
Anil Samrat
2011
Ladai La Akhiya Ye Launde Raja
2011
Doli Chadhake Dulhin Sasural Chali
2010
Devra Bada Satawela
Raja
Rajkumar R. Pandey
2011
Rangbaj Daroga
2011
Kanoon Hamara Muththi Me
2011
Bhagjogani
2011
Chorwa Banal Damad
2011
Dewar Bhabhi
Raja
2011
Hamara Mati Mai Dum Ba
2011
Gundai Raj
2012
Sindur Dan
2012
Jab Kehu Dil Me Sama Jala
2012
Saugandh Ganga Maiya Ke
Raja
2012
Rangbaz Raja
Raja
2012
Jung
2012
Bhaiya Ke Sali Odhaniya Wali
Raja
Alok Kumar
2012
Ek Duje Ke Liye
Sanju
2013
Banaras Wali
Raja
Ramakant Prasad
2013
Ziddi Aashiq
Raja
Ramakant Prasad
2013
Bajrang
Bajrang
2013
Truck Driver
Raja
R.Rajkumar Pandey
2013
Katta Tanal Duppta Par
Raja
Rakhi Sawant
2013
Dakait
2013
Desh Pradesh
2013
Khoon Pashina
2013
Lawarish
2013
Veer Balwan
2013
Andhi Tufaan
2013
Ek Aur Kuruksheta
2014
Karele Kamal Dharti ke Lal
2014
Saiyaji Dilwa Mangale
Raja
RajKumar R. Pandey
2014
Yodhaa
Raj Sippi
2014
Pratigya 2
Pawan
Susheel kumar Upadhayay
2014
Baazigar
2014
Pyar Mohabbat Zindabad
Raja
Vinay Bihari
2014
Insaaf
2014
Lebu Ka Jaan
Kishan
2014
Thok Deb
2015
Nahale Pe Dahala
Raj
Unknown
2015
Bin Bajaye Sapera
Raja
2015
Karz Virasat Ke
Anil Sinkar
2015
Band Baja Leke Aaja Pawan Raja
Pawan
Dinesh S. Yadav
2015
Lagi Chhute Na Rama
Jagdish Sharma
2015
Sangram
Jagdish Sharma
2015
Gangaputra
Raja
Vinay Bihari
2015
Hukumat
Raja
Prem Rai
2015
Suhaag
Ram
Ajay Srivastav
2015
Baaj Gail Danka
Sher Singh
Ravi Bhushan
2015
Mukabala
2015
Khoon Ka Ilzaam
Sanoj Mishra
2016
Bhojpuriya Raja
Raja
Sujeet Kumar Singh
2016
Gadar
Raja
Ramakant Prashad
2016
Tridev
Raja
Arvind Chaubey
2016
Ziddi
Prem
Bali
2017
Sarkar Raj
Shani
Arvind Chaubey
2017
Satya
Satya
Sujeet Kumar Singh
2017
Tere Jaisa Yaar Kahan
Gopi
Ravi Bhushan
2017
Tabadala
Suryakant
Vinod Tiwary
2017
Dhadkan
Shankar
Sujeet kumar Singh
2017
Challenge
Raja
Satish Jain
2017
Yodhaa Arjun Pandit
Arjun Pandit
Jagdish A. Sharma
2018
Saiya Super Star
Pawan
Prem Rai
2018
Wanted
Sujit Kumar
Remake of Telugu Movie Athadu
2018
Maa Tujhe Salaam
Bajrangi
Aslam Sheikh
2018
Balmua Tohre Khatir
Dinesh Yadav
2018
Loha Pahalwan
Iqbal Baksh
2018
Raja
Raja
Sanjay Srivastava
2019
Crack Fighter

(with Pradeep Rawat)

Shankar,

Super Singh

Sujit Kumar Singh
2019
Maine Unko Sajan Chun Liya
Vijay
Devendra Tiwari
2019
Jai Hind
Firoj Khan[9]
2019
Sher Singh
Shashank Rai
2021
Ghatak
TBA
Tinu Verma
2021
Jahreela
TBA
Ravi H Kashyap
2021
Boss

(with Mahesh Manjrekar)

TBA
Arvind Chaubey
2021
Hum Hai Raahi Pyar Ke
TBA